Join the Hoot Teacher Network
Provide personalized 1:1 reading support to emerging readers and help change their lives through literacy.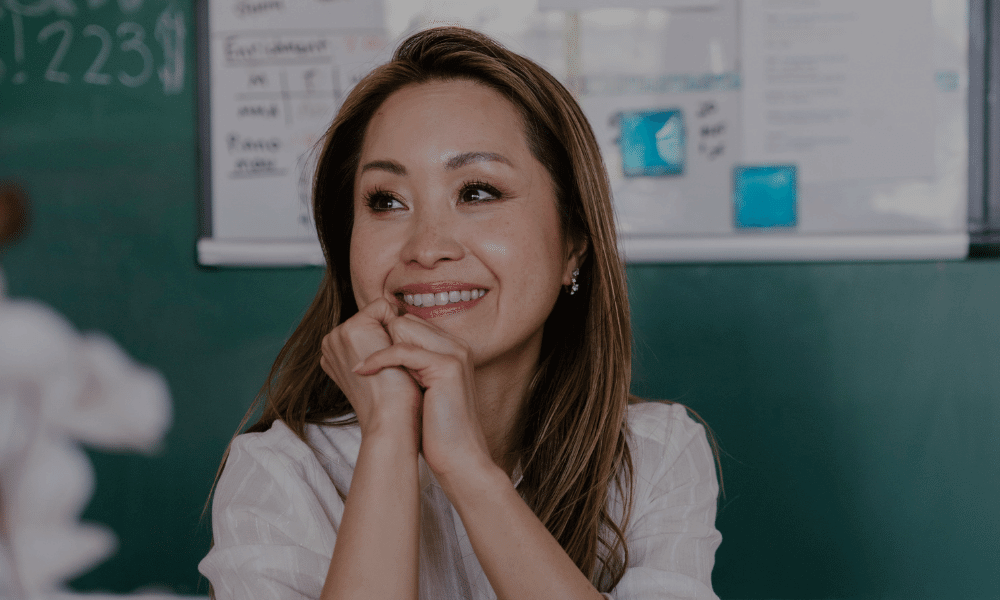 Help Students Succeed
Support young learners in developing the skills they need to become proficient and confident readers.
Earn Extra Money
Get paid for every lesson plus the opportunity to earn more for being reliable and completing additional professional development.
Work From Home
No commuting necessary. All you need is a reliable device, Wi-Fi, and a quiet place to host your lessons.
Build Relationships
All lessons are 1:1 between you and the students, so instruction can be individualized to their unique needs.
Credentials
We are looking for teachers across North America with a degree in Education or Teaching and K-6 classroom teaching experience.
Passion for Literacy
We work with passionate educators who can demonstrate effective reading instruction strategies and have a commitment to help children become confident, proficient readers.
Reliable Technology
Our lessons take place online over the Hoot Reading App. Teachers only need a device (computer, laptop, or tablet) with a built-in microphone and camera (or webcam), as well as stable and quick internet connection.
Interested in Teaching With Hoot?
Frequently Asked Questions
The Hoot Reading Teacher Network is made up of qualified teachers who meet our standard qualifications and have passed our selection process.
Hoot Reading uses skilled, qualified teachers to ensure every student is receiving responsive, highly-effective reading instruction that is tailored to the child's individual and specific learning needs.

Have other questions?
What qualifications are required to teach with Hoot Reading?
Hoot Reading requires all teachers to have an Education or Teaching degree, such as a Bachelor of Education, Post Baccalaureate, or Master's of Education, and in classroom teaching experience between Kindergarten and Grade 6 in North America.
How are teachers paid when they teach Hoot Reading lessons?
Teachers are paid for every lesson they complete as well as time outside of the lesson for other related tasks as needed. We offer competitive pay based on your education and experience, and the opportunity to increase your rate of pay for services based on reliability.
Teachers invoice Hoot Reading for their lessons and are paid monthly through direct deposit or our third party merchant account.
What are the steps to becoming a Hoot Reading Teacher?
After you sign up to teach, we review your qualifications and move those successful through to a mock session, where you conduct a lesson with a Teacher Specialist, and through a background check process.
Those who are successful are offered an Independent Contractor agreement to teach with Hoot Reading and can begin our online paid orientation program. During orientation, you provide us with the times you are available for lessons and we schedule you to start working with students within those times.
What do teachers do in Hoot Reading lessons?
Hoot Reading Teachers work with individual students to assess their needs as a reader. Students of all ages may need support in decoding simple and multisyllabic words by strengthening their knowledge of sound-spelling correspondences. Alternatively or additionally, students may need to work on their reading comprehension by bolstering their vocabularies, building their repertoire of knowledge across topic areas, diving deeper into syntax and language structures, or improving their reading fluency to enable stronger text analysis.
Teachers have access to content and tools in the Hoot Reading app, including the Hoot Reading Assessment and over 2,000 decodable and complex multi-genre texts that prioritize diverse characters, storylines, and authors.
Join the Hoot Reading Teacher Network
Interested in becoming a Hoot Teacher?
Join our Mailing List
Be the first to receive the latest updates, news, and promotions. For information on how to unsubscribe, please review our Privacy Policies.